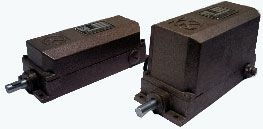 For our cable reels and cable trailers we recommend the adequate cables and accessories.

The delivery scope offers cables for drum adapted as well as flat cables and cables for the combined energy and data transmission.
On request, we will recommend to you the most suitable cables.
In use are cables NSHTöu with PUR or rubber insulution or Neopren cables.
In case of requesting a larger lot of special cables, we are able to delivery same, too.
Our accessories include parts like cable grips, cable anchors, center feed anchors, cable guides, hesters and spindle limit switches.